Ogbeide Ihama Dares Godwin Obaseki,set to take over party structure
Dec 1, 2019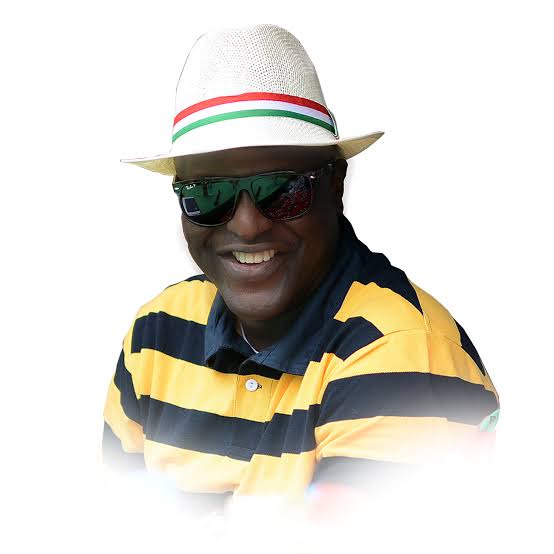 Indeed interesting times lies ahead in coming Edo 2020 elections.
Not only have we been constantly entertained with mind-blowing political drama from the APC, but the PDP also seems to be the next party to hit the drama trend.
Behind the scene political strategy on Edo state politics is so captivating that you need to keep a tab on our handles for informed analysis not subject to political predisposition.
There seems to be a looming crisis set to occur in PDP with the rumoured entrance of Obaseki in coming weeks.
Political gladiators in the PDP are battle-ready to give Gov Godwin Obaseki a run for his mandate.
Sources close to the political camp of Hon Omoregie Ogbeide-Ihama have sworn that Godwin Obaseki would suffer a terrible defeat if he decides to cross over to PDP, the source who craved anonymity says Ogbeide-Ihama has been in the PDP from inception and what is left for him now is to be rewarded with the Governorship ticket.
The source says Ogbeide Ihama would fight it all out with anybody in PDP.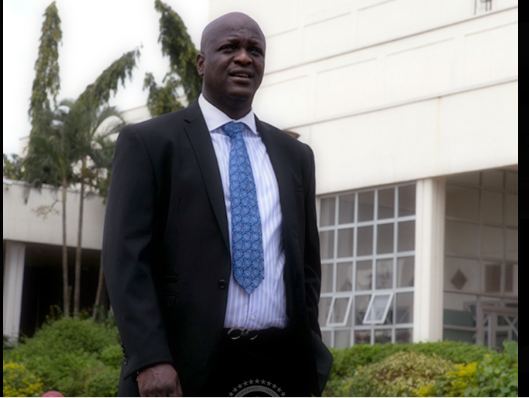 Citing his words, he said.
'Godwin Obaseki should stay in APC and fight it out with his traducers and his godfathers.
If you can not manage your emergence as a governor under your party that was given to you on a platter of gold is it PDP that you will manage?
This is a reformed PDP and we need a youthful representative which we have recognized in the person of Rt Hon Omoregie Ogbeide-Ihama.
If Godwin decides to rock the boat we shall remind him that as we defeated him in Oredo we shall do same in PDP, he should not disgrace himself as a sitting Governor that lost his ticket to his party and as well as in PDP, because leaving APC to PDP means he has lost it already in APC.
Obaseki should go and settle with Oshiomhole and leave us with our problems in PDP.
Tell Godwin make he chop him elephant leave us with our fowl' that was how he ended it with a proverb.
Another source in the camp of Ogbeide-Ihama says indeed they have heard of the intending coming over of the Governor and are actually delighted to welcome him.
To him, it would be a great honour to have a sitting Governor coming over to the PDP but he should expect a battle on the field.
"Obaseki is welcome to come over to the PDP, we would receive him with open hands.But he should be prepared to fight it out with our principal.
Ogbeide-Ihama is non-negotiable and we shall do all within our powers to make OOI fly our party ticket.
If Obaseki has decided to come over he is welcome in politics it is the more the merrier.
But tell Obaseki when he's coming he should be able to tell us what he has done for Oredo and the state large, we will welcome him with the numerous projects scattered everywhere in all 12 wards in Oredo that Ogbeide Ihama has executed , this is what we want to replicate across Edo state. Ogbeide Ihama is a goal"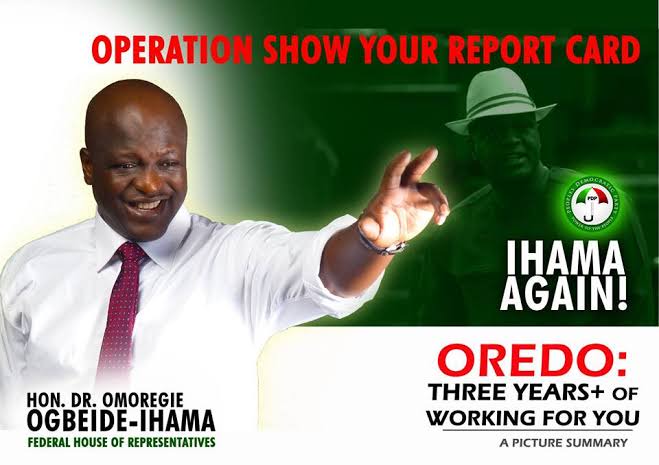 Our fact check reveals that since the exit of Pastor Osagie Ize-Iyamu from the PDP ,Ogbeide-Ihama has positioned himself to take over the political structure of the party.
Our source informs us that Ogbeide Ihama has a good relationship with the State party Chairman, Chief Dan Orbih and he is predisposed towards Hon Ogbeide-Ihama's candidature.
Of a fact Obaseki remains the favorite in the governorship race irrespective of the political party he competes under, this is by virtue as a sitting Governor.
Obaseki is seen presently as a political mafia who has his tentacles both in APC and PDP and seems not to be taking anything to chance in returning as the executive Governor of the state.
Who is Ogbeide-Ihama?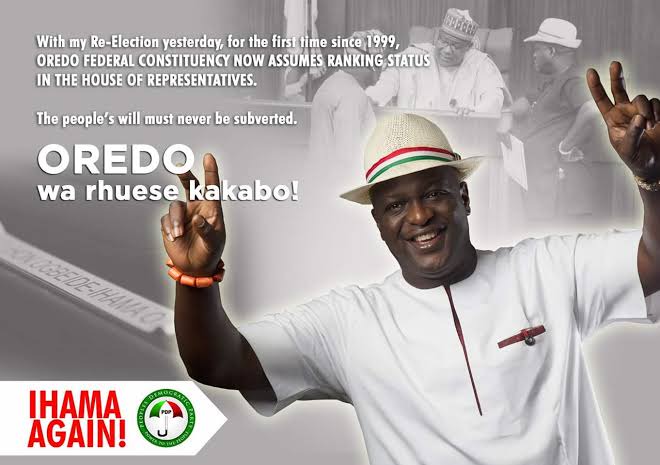 Omoregie Ogbeide-Ihama was born into the humble family of late (Sir) Godfrey Ogbeide-Ihama and late (Mrs ) Foluke Ogbeide-Ihama.
He is enriched with an exceptionally impressive educational background.
He is a serving member representing Oredo Federal Constituency and the first lawmaker to have returned back to back.
Ogbeide-Ihama has performed so well and has reached all the wards in his federal constituency Oredo.
He is acclaimed to be the most popular politician in Oredo today of which Oredo is the political hub of politics in Edo State.
The coming weeks would give a clearer direction on the turn out of events.
Osigwe Omo-Ikirodah works with iReporteronline and writes in from Benin City.
.